Robert Tilton's




Fun & Games Page
Hallelujia, friends! The spirit moved deep inside of me to create a place where Good Christians could congregate and share in their love of JESUS. Of course, if you really loved JESUS, and wanted to show it, you could send him $1000 in care of this ministry. Then you will know the true blessings of the Lord.
---
Sacred Tongues

These sound files were recorded when I was touched by the holy spirit. The Holy Spirit touches me often, and sometimes, he touches me in a special place. Sometimes, it makes me want to touch myself. Now you can be touched by clicking on these Holy messages from God.
---
Video
These video clips are from my old Success 'n' Life television program. You can actually hear the spirit moving through me in these segments.
---
Animated Slide-Show
This clever animated slide show will give you background information on my ministry. In it, you will see me battle with Satan, annoint prayer cloths, and pray over your prayer requests in my special "prayer chamber".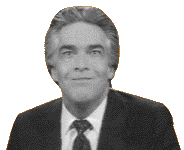 Size: 1.3 Megabytes
tilton.zip
---
Web Links
The following websites can help you enjoy praising the Lord through my holy annointing and ministry.

---